Yes, 'MAY I SUGGEST' is one of my favorite and most requested songs to uplift and inspire. Perfectly composed by the brilliant Susan Werner, 'may I suggest' you click the link and order it from iTunes! However, this page is about Books, Services, People and Crazy Cool stuff that have inspired me and YOU should know about them! Great gift ideas as well!
First things first! 
All of my starry eyed recommendations for readings and guidance from charts to cards and all things on the unseen side of life!
Can't say enough about Vedic Astrologer Carol Allen. Relationship coach extraordinaire! What's Carol all about? Don't wait on fate – discover the awesome power you have to attract, enhance, and sustain a great love, and make the most of your romantic destiny with Carol's free newsletter and catalog of books, personalized astrology reports, and relationship programs here: https://carolallen.isrefer.com/go/smsh/job/.
May I mention that when Carol learned I had been diagnosed with Lymphoma she dropped everything in her super busy schedule and hightailed it over to my place and taught me the basics for macrobiotic cooking and how to make the best miso soup ever! I LOVE Carol Allen and so will you.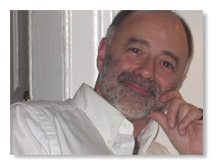 John Marchesella gave me my very first astrology reading back on  February 2, 1994 in NYC. He is brilliant, knows me too too well and if you are super savvy in contacting him you can catch him in person in Los Angeles on one of  his 'under the radar' much in demand West Coast tours.
www.astrojohn.com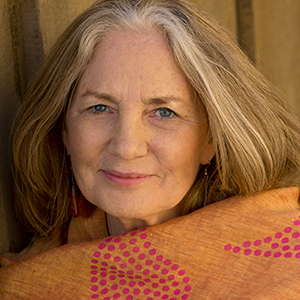 I adore a great writer and when coupled with a woman who can read the stars (especially mine!) it is magic. Virginia Bell is fun, fabulous, insightful and a real smarty pants! Why else would the Huffington Post have her as a monthly contributor! Book a reading and get on her blog list. It's a fabulous cup of coffee or glass of wine read! http://virginiabellastrology.com/
Think you have had a Tarot Card reading? Not unless you have had one with Pattie Canova. Simply the best and one straight shooter. She's read for everyone and she knows where the bodies are buried! (pretty sure I mean that literally! YIKES!) Worried she'll see your skeletons? SHE WILL! Don't let that frighten you. Let it enlighten you. www.pattiecanova.com
AKASHA' WHAT? It's AKASHIC Records! Yup, soul agreements are for real and Brynne Dippell can read 'em right! Brynne is one of the kindest calmest and centering forces I have experienced. Ask me all about her or read it right here for yourself: http://brynnedippell.com/
How about a Spiritual Smack Down with Southern Sass Eddie Conner? Eddie is hilarious, kind, insightful and that is why he is called The High Frequency Soul Intuitive. I can't wait when I have a session booked with Eddie. You just know that fabulous things are about to happen! Eddie books out so call him up soon. www.eddieconner.com  Also catch him as a co-host on UBNRADIO.com